Model Testing for Large Rotodynamic Pumps: 1- Part Webinar | December 13, 2023
Includes a Live Web Event on 12/13/2023 at 1:00 PM (EST)
Register

Non-member - $119
Member - $89.25
Associate Member - $89.25
Academic Partner - $113.05
PSAP Industry Partner - $113.05
Pump Industry Partner - $113.05
Pump Industry Partner Retiree - $113.05
Standards Partner - Consultant - $89.25
Standards Partner - End User - $89.25
Standards Partner - End User & Basic Training - $89.25
Training Partner - $89.25

Model Testing for Large Rotodynamic Pumps
Date: December 13, 2023
Time: 1pm EST
PDH Credits: 1.0
Overview:
This webinar aims to provide engineers with a fundamental understanding of pump model testing for large rotodynamic pumps. The presentation will encompass key definitions, reasons for model testing, mechanical and hydraulic scaling, hydraulic performance impact, calculation procedures, and efficiency scaleup (or Moody formula). Attendees will gain knowledge of hydraulic similarity, which includes geometric, kinematic, and dynamic similarities. Additionally, the presentation will cover further considerations for modeling submergence and NPSHA. Case studies will also be provided.

Learning Objectives:
Understand the purpose of pump model testing and its relevance to engineers in evaluating the hydraulic performance of large rotodynamic pumps.
Utilize hydraulic scaling equations on model pump test data to determine flow rate, total head, power, and efficiency in prototype pumps.
Acquire knowledge of geometric, kinematic, and dynamic similarity in pump model testing and how these principles govern the relationships between the model and the prototype.
Gain insight into the procedure for scaling model efficiencies to prototype values and understand the impact of factors such as surface roughness and Reynolds number on achieving hydraulic similarity between the model and the prototype pump.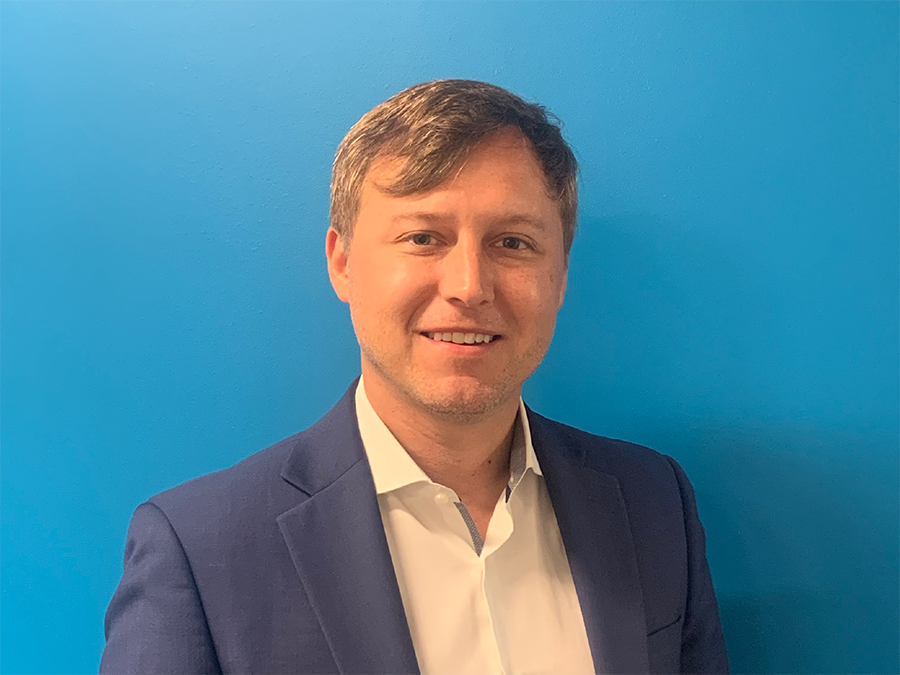 Alex Moser
Senior Engineer of Standards and Training
Hydraulic Institute
Alex Moser is the Senior Engineer of Standards and Training at the Hydraulic Institute with technical responsibility for standards, guidebooks, training, and technical programs as well as assisting the governmental regulations committees with technical expertise. Prior to joining the Hydraulic Institute, he held new product development and engineering management positions with a major pump manufacturer, with a focus on new pump design, system analysis, and testing. Mr. Moser obtained his B.S. Degree in Chemical Engineering at the University of Alabama.

$i++ ?>
Registration Fees
Individual registration fees for a 1-part On- Demand Training are shown below per member type. The applicable registration fee will display once you login to your account. The bundle pricing for the Fundamentals On-Demand Curriculum can be found by clicking here.
| | |
| --- | --- |
| HI Member Type | 1-Part On- Demand Training |
| Member | $89.25 |
| Associate Member | $89.25 |
| Standards Partner | $89.25 |
| Training Partner | $89.25 |
| Industry Partner | $113.05 |
| Academic Partner | $113.05 |
| Non-Member/Non-Partner | $119.00 |
Members, Associate Members, Standards Partners, and Training Partners of the Hydraulic Institute (HI) receive 25% discount on all available PSM training. Employees of Members, Associate Members, Standards Partner, and Training Partner organizations must log-in with their company email address in order for the discounted registration fee to apply. Industry Partners and Academic Partners receive 5% discount on all PSM training. Click here to learn more about HI membership.
Membership Question? Call us at 973-267-9700, email us, or view the HI website for more information.
Group Registration
Group registration discounts are available for webinars. If you are interested in registering a group, please click the button below to download the group registration form and upload it here. It may take up to 3 business days to process group registrations.
Download Group Registration Form
Refunds & Cancellations
All refund requests must be made in writing and submitted to our Customer Support Center. Full refunds will be issued for any live course or webinar that has been cancelled.
Webinar Platform
Webinars are hosted on the Webex teleconferencing platform. Prior to joining the live webinar, click here for instructions on how to test your browser and install the desktop app (optional).
Webinar Instructions
To join the live webinar session, participants must login to their account and click the "Contents" tab, then select "View Live Webinar Session". After the webinar session concludes, return to the Contents tab. Note that a recording of the webinar will be available shortly after the live session.
Participants must pass a quiz in order to claim PDH credits and a certificate. Click "Complete Quiz for Live Webinar" to begin the quiz. Participants will have 10 attempts and must achieve at least 80% correct to pass. After completing the quiz, return to the Contents tab.
To claim PDH credits and print a certificate, click "Claim Credits & Certificate", then select the "View/Print Your Certificate" button. If you ever lose your certificate, you can come back to the PSM website and view it on your transcript (found in the Dashboard).
Click "Complete Webinar Evaluation" to provide your feedback on the webinar. Scroll down to view all feedback questions, there are questions that expand past the size of the window.
Disclaimer
By participating in this webinar hosted by the Hydraulic Institute (HI) and Pump Systems Matter (PSM) you automatically agree to authorize recording of audio and or visual content presented during the live session and consent to subsequent use of the recording by HI and PSM unless otherwise stated. The audio and visual recording of the live webinar includes documents and materials exchanged or viewed during the live event; questions asked and poll answers provided by you during the live event; and the chat box transcript. Live webinar recordings are uploaded to HI's On-Demand library for distribution.
By submitting this registration, you consent to having your name or contact information shared with the session speaker(s) and organizer(s).
If you do not consent to the audio and/or video recording of this live webinar or the sharing of your information, please do not join the session and email your concerns to our Customer Support Center.
Need Assistance?
If you are experiencing any log in issues, cannot access a course, need assistance claiming credit, or have other questions or concerns, please contact our Customer Support Center.
PDH Credits
PDH credit(s) will be issued upon successful completion of the quiz for this live webinar.
The acceptance of continuing education as it applies to fulfillment of the state licensing requirements for professional designations is at the pleasure of the individual state or professional licensing boards. It is the responsibility of the individual participants to be knowledgeable about their state requirements.
Licensed Professional Engineers
Continuing professional development is a vital component to the engineering licensure process. Most state licensing boards require continuing professional development as a condition for licensure and renewal of the license to practice engineering. Pre-approval of training providers and courses are not required by most state licensing boards, except for the following:
Florida Board of Professional Engineers
Pump Systems Matter is a board-approved continuing education provider for the Florida Board of Professional Engineers: License # CEA361.
North Carolina Board of Examiners for Engineers and Surveyors
Pump Systems Matter is an approved continuing professional competency sponsor for the North Carolina Board of Examiners for Engineers and Surveyors: Sponsor # S-0523.
New York State Board for Engineering, Land Surveying, and Geology
Pump Systems Matter is approved as a sponsor of continuing education for professional engineers in New York State: NYS Sponsor # 241.
Key:

Complete

Next

Failed

Available

Locked